Spring has sprung and our schedule is filling up fast with homeowners seeking our help to turn their lawn around.
To lend a helping hand, we've gone through our archives of past lawn success stories and asked our team to choose their favorite ones to share some before-and-after pictures.
These turnarounds include a range of improvements, such as fertilizing, aeration, topdressing, and irrigation - which can transform an unhealthy or patchy lawn into a lush, healthy, and vibrant green space.
Check out our top 5 Lawn Turnaround projects:
1. Project Spotlight: Lawn Health Renovation
We had the pleasure of working with a client who had recently built a home in Oakmont and was fed up with their struggling lawn.

After a lawn consultation, we devised a comprehensive plan of action that included aeration, topdressing with Comand Compost, a Lawn Health Program, and proper weekly maintenance.

And guess what? In just 8 weeks, his lawn transformed tremendously! Check out the amazing before and after pictures.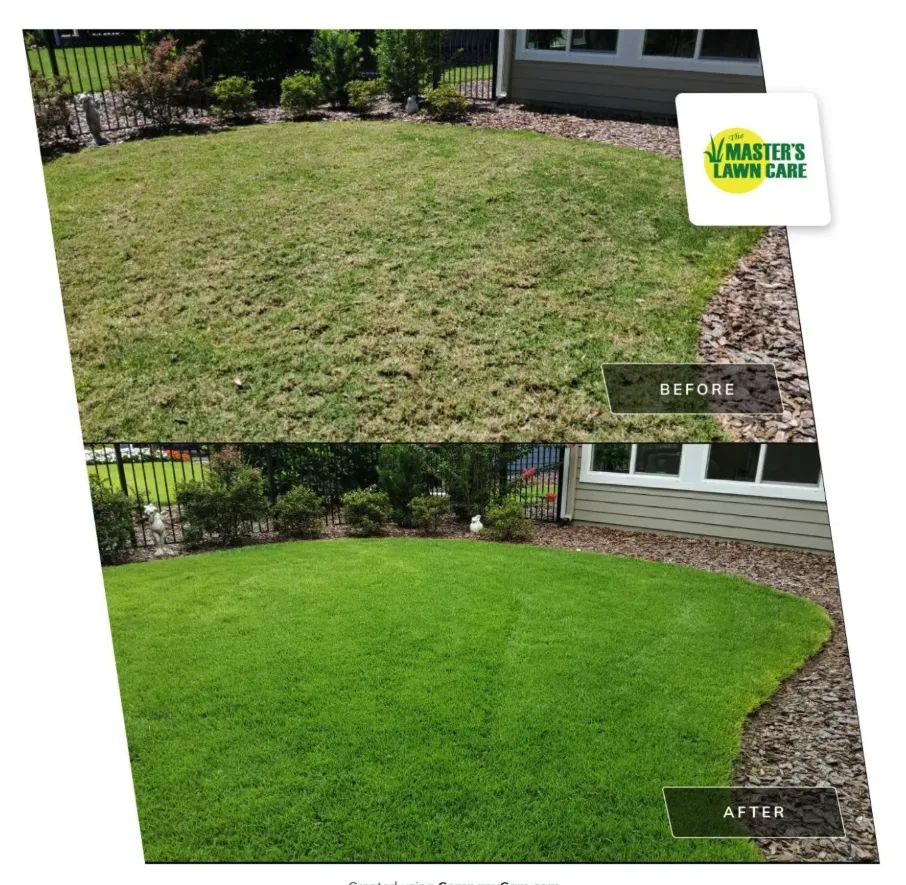 2. Lawn Project Spotlight: From Stressed and Dying to Lush and Green
This lawn was in bad shape. It was drought-stressed, nutrient-deficient, and pest-damaged, and was deteriorating quickly. But with the expertise of our lawn health and irrigation teams, we were able to turn things around in no time!
We implemented a variety of solutions including proper sprinkler adjustments and repair, soil amendments, lawn fertilization service, weed control, and treating the lawn every 6-9 weeks with our lawn pest control program.
And guess what? In just a couple of months, this lawn went from being down and out to being the star of the show! We couldn't be happier with the results!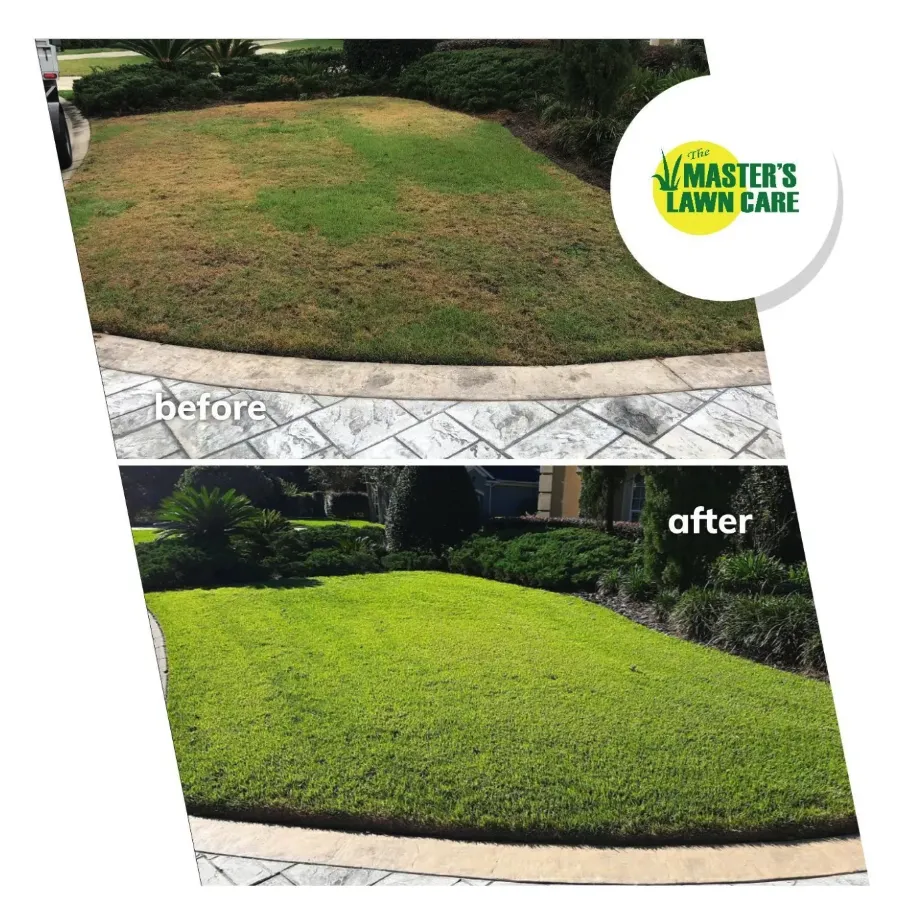 3. Lawn Project Spotlight: Zoysia Lawn spreads from Plugs to Picture of Perfection
This concerned client reached out to us regarding their lawn and was seeking help to revive it. They had planted Zoysia plugs in their huge front yard a year ago, but unfortunately, the plugs were being overrun by weeds.
The lawn had become predominantly dirt and weeds rather than lush grass. They wondered if there was anything that could be done to rescue it.
Our lawn pest control team took a soil sample, took some photos, and went to the drawing board to put together a program that would work. Their lawn took off like wildfire!!!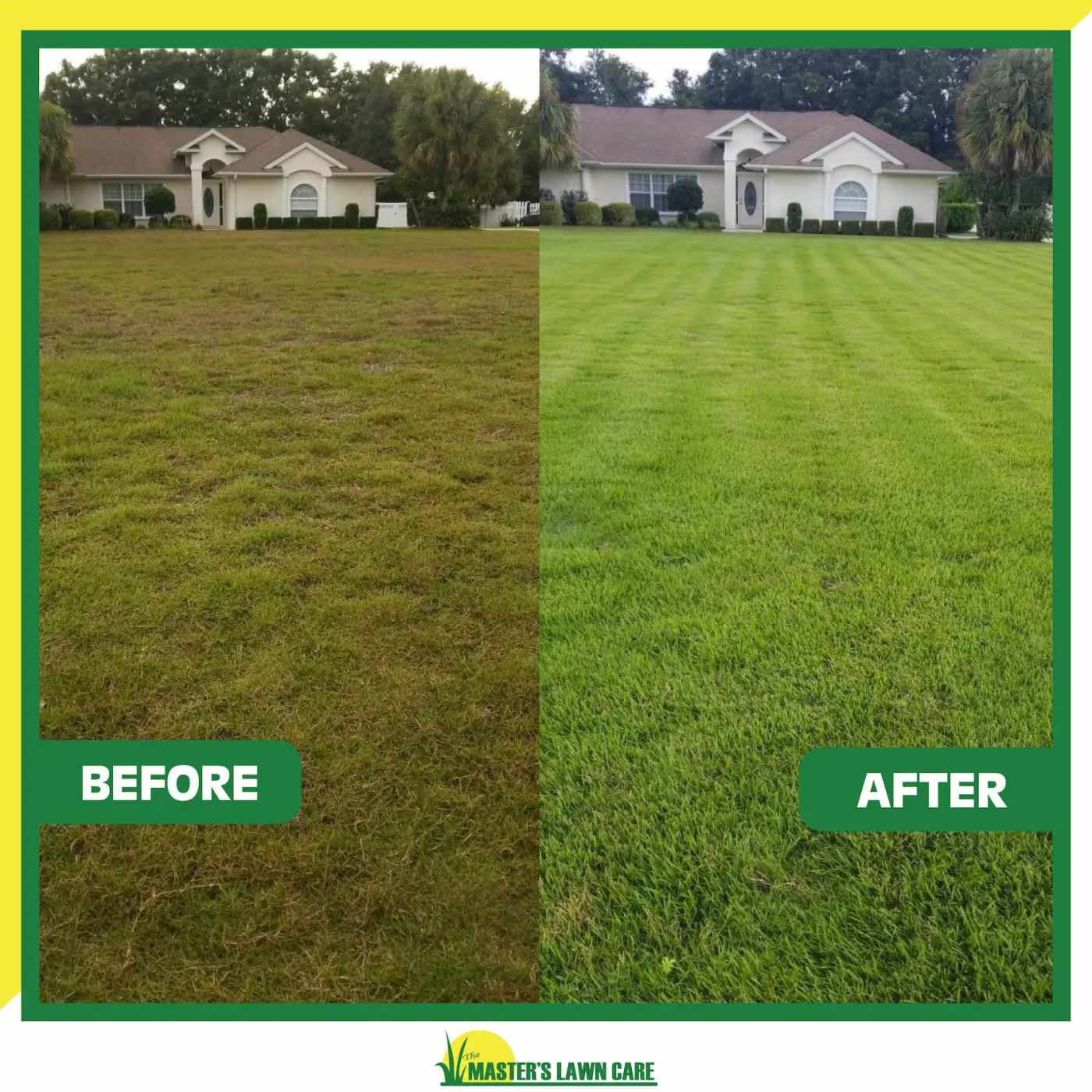 4. Project Spotlight: From Sandy Soil to Lush and Green
With our expertise and passion for transforming outdoor spaces, we were able to make this client's landscape dreams a reality!
We installed an irrigation system to get water to all of his plants as well as the lawn, and spread Comand Soil and Topdressing over the lawn to improve the soil composition. To top it off, we installed beautiful sod over his entire lawn.
And now, he sends us photos of his dogs happily playing in the backyard, showing just how much he loves his new and improved lawn.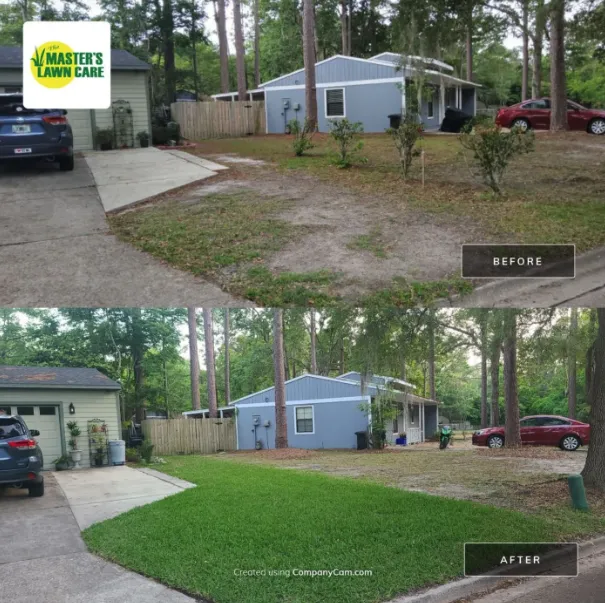 5. Project Spotlight: Lawn Health Rehab
This client contacted us in hopes of diagnosing their lawn problems and wanted to see if there was anything to be done that would save it.
After an in-depth lawn analysis, we discovered active chinch bugs were not being controlled and eating away at the turf.
We then put together a lawn program that would help not only control chinch bugs actively, but preventatively going forward as well.
With some patience and understanding of a lawn program, it ended up saving about $10k of sod work because we did not have to add any sod or sod plugs - just proper lawn health and irrigation to keep it growing.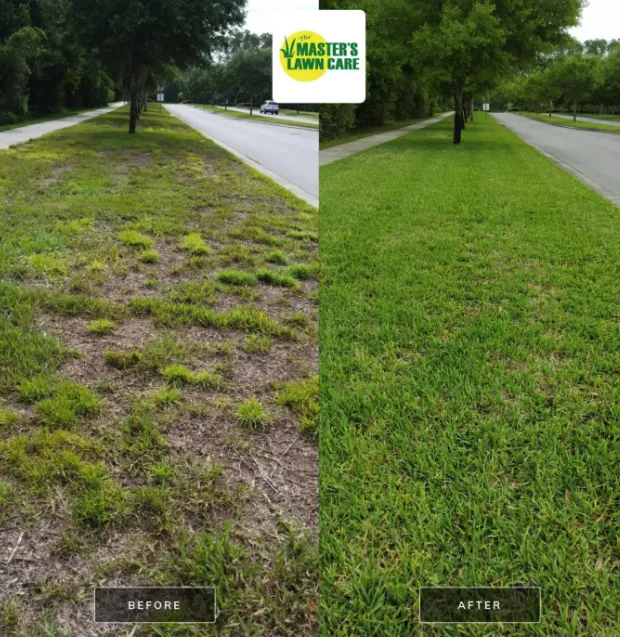 As you can see, with our help, many homeowners have transformed their outdoor living space and our team is proud to show that off! As the trend for outdoor living is set to continue growing this year, use these projects for your own outdoor living inspiration and give us a call! Let's get to work!
 
If you're looking to extend your outdoor living space, please contact us at (352) 378-5296 or (904) 913-5296 or fill out our form at the top of the page, we would love to help!