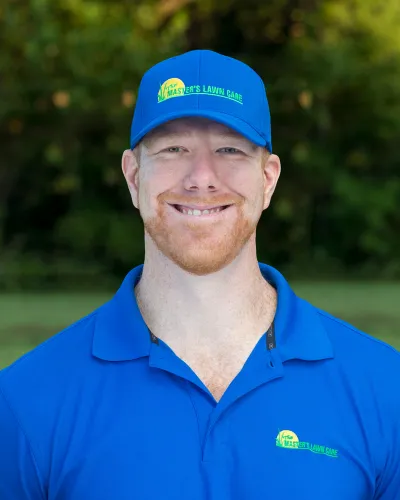 At work
As the Founder of The Master's Lawn Care, Rusty has made it his mission to grow a team whose focus is exceeding client expectations. Rusty is a hands-on business owner who enjoys engaging with his team, clients, and community. The Master's wouldn't be where it is today without them, in his opinion, because the team is what drives any service business to success.

Starting at the age of 16, he started working for a local Gainesville company learning lawn care, irrigation, and landscaping. After earning his degree and completing his landscape design courses, Rusty opened The Master's Lawn Care at the age of 22 as a owner/operator and has grown to serve thousands of clients, over one-hundred team members, and two locations (Gainesville and St. Augustine).
Rusty has a degree in Landscape Design, a certificate for Lawn and Ornamental Pest Control, is certified by the National Association of Landscape Professionals, and continues his education through workshops, online courses, and other events several times throughout the year.
Outside of work
Rusty is a devoted husband to Cassandra, as well as a proud dad to Griffin, his 5-year-old son. His free time is typically spent with his family watching Gator football, flying, or working on their hobby farm.
Contact