In Northern Florida, most of our soil isn't exactly the most welcoming environment for growing healthy and lush turf grass.
Our soil can be sandy or contain a large amount of clay, both of which are low on nutrients and need to be supplemented with nutritional amendments. New construction also uses a lot of Builders' sand - which is void of nutrients as well.
This is a large hurdle for many homeowners that love the idea of a lush lawn. The extra irrigation needed in sandy soils and the relience on constant fertilization to feed nutrients can cause people to just give up.
Sometimes combined with aeration, our granulated compost improves the soil quality by feeding and growing the microbe population counts contained in the soil, without introducing weeds! Microbes are the backbone of healthy soil allowing nutrients to be efficiently utilized by the plants roots. By maximizing the effect of those nutrients, the result is healthier plants, denser roots systems and greener, thicker lawns.
Equally important, these specific nutrients aid in water efficiency and drought tolerance of turfgrass plants.
See these before & after photos (6weeks after topdressing with Lifesoils):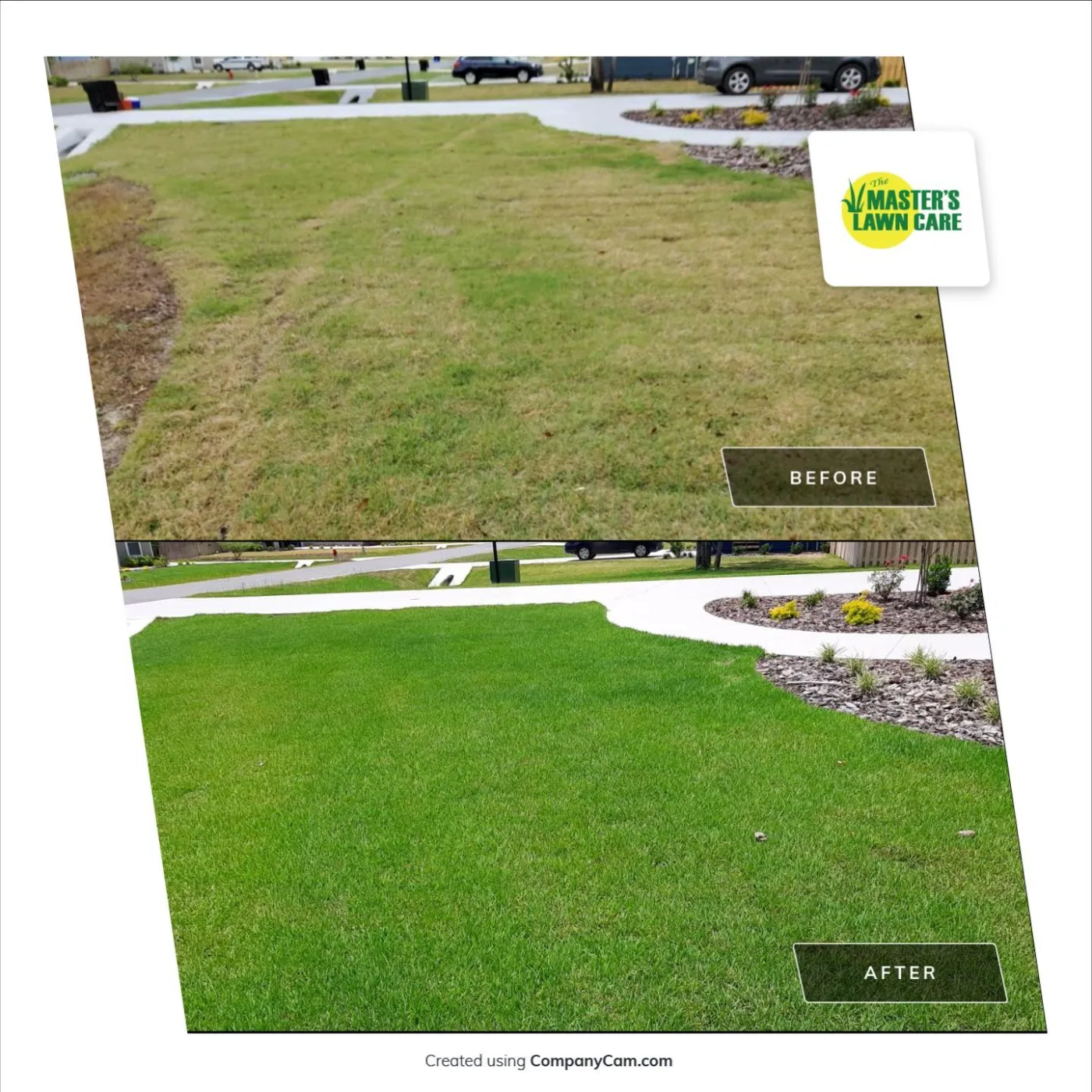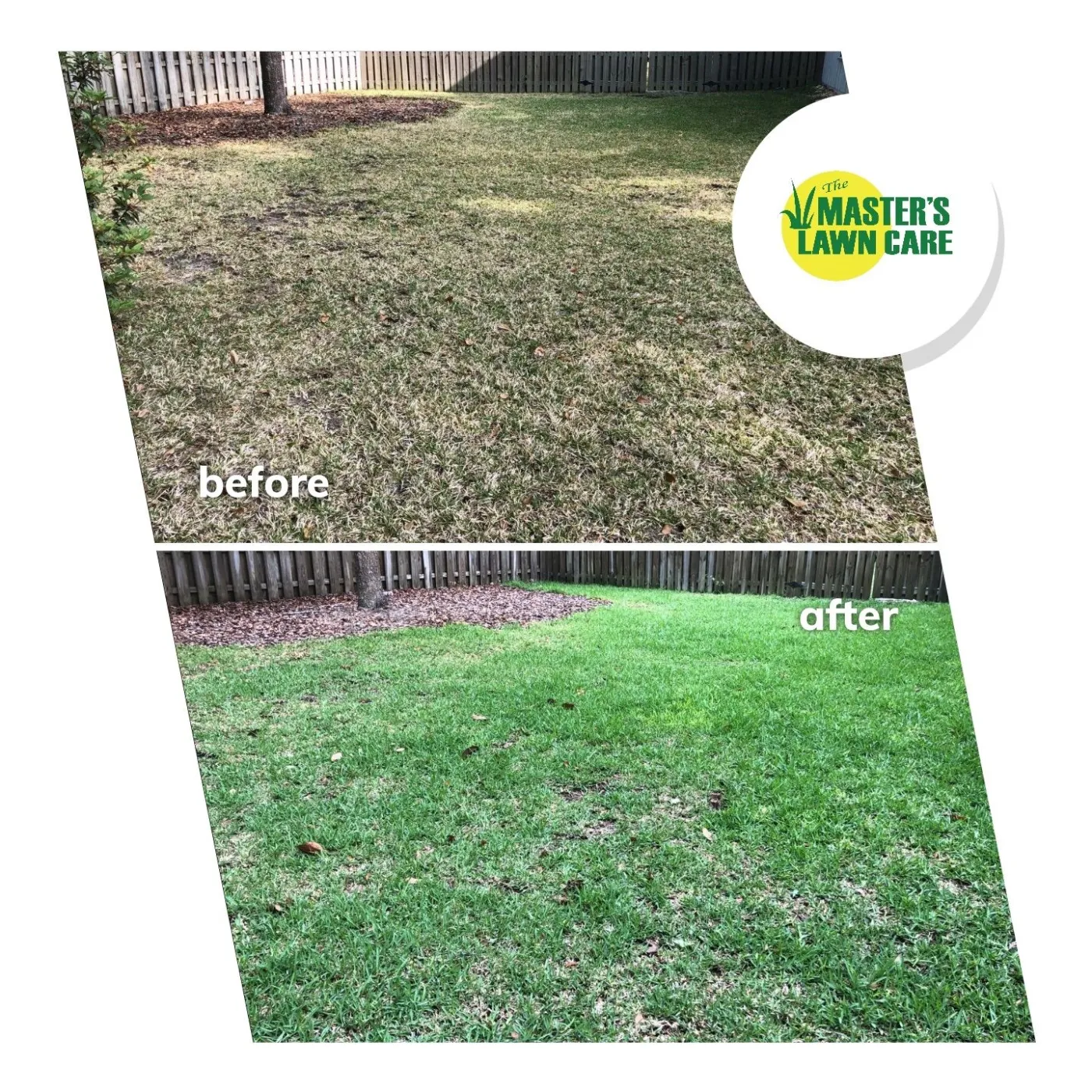 What are the immediate benefits of topdressing?
 Long-term Nutrients in the soil to feed the lawn
 Moisture retention (less drought stress, less irrigation)
 Quick response of growth to fill in bare areas
Lifesoils' Comand product used as a topdressing adds natural nutrients, improves water retention, and helps overcome the challenges of unhealthy soils. (Golf courses in our area topdress several times per year!)
Top-dressing turf with a quality compost improves soil quality, nutrient and water-holding capacity, and plant health. Good soil quality allows more robust plant root structure, higher organic matter helps the soil hold onto water and nutrients better, and soil active microbes from the addition of compost may improve the quality and appearance of the grass. A recent field study conducted by UF-IFAS in a neighborhood had homeowners reporting a reduced need for irrigation and fertilizer, and an improved appearance of their lawn.
Aerating and topdressing are two processes that can significantly improve the health and life of your North Florida lawn. Watch this video to see the process in action!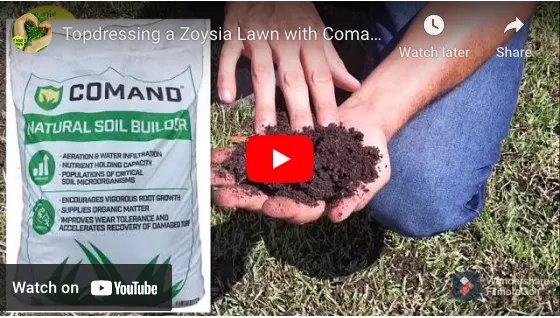 If you'd like to talk about getting started on a lawn health care plan that includes aeration and topdressing, get in touch with The Master's Lawn Care! Call our office at (352) 378-LAWN or fill out our web form at the top right to have a TMLC professional contact you!