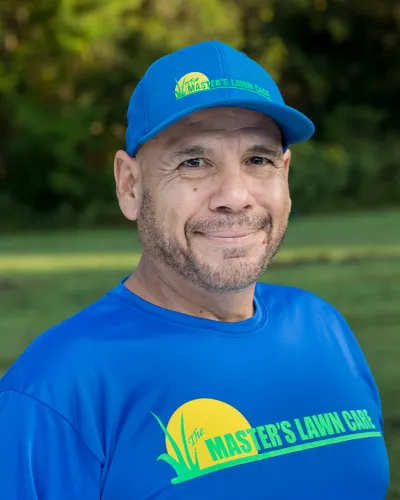 At work
After working in the pest control industry for several years in Los Angeles, Manny and his wife moved to Gainesville to escape the big city life they had in California. He joined our team and quickly showed lots of passion for our lawn health department. After several months in training and courses, Manny was ready to put his pest control experience to work in our Gainesville lawns as a lawn spray technician. He has quickly risen to the task as one of our top lawn technicians in customer service and quality.
When asked what he loves about his job in lawn health, he said he loves seeing the 'before and after' results. He loves to take photos before an application and then come back weeks later to see major improvements.
Manny holds a certificate in Lawn and Ornamental Applications (L&O), and the Green Industry Best Management Practices (GI-BMP) certificate for Fertilizer applications. He has also passed the Fundamentals of Lawn Pest Control through UF-IFAS and continues education annually through industry workshops and CEUs.
Outside of work
In his free time he enjoys spending time with his family and working out at the gym.