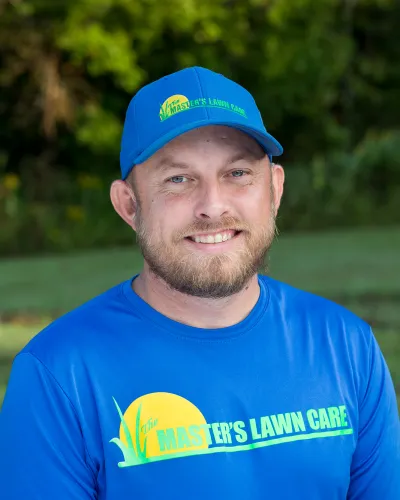 At work
After graduating from Florida Gateway College (formerly LCCC) with a degree in Landscape Management in 2004, Chuck worked his way through the industry's ranks holding titles such as Maintenance Foreman, Lawn Pest Control Tech, Account Manager, Department manager, and Branch manager. He joined The Master's team to help our team continue it's growth in landscape and irrigation. His primary responsibilities include serving our landscape and irrigation clients while setting up our production teams for daily success with clear communication. He takes pleasure in customer satisfaction and making sure every client's expectations are exceeded by our services.
Chuck has earned an Associates Degree in Landscape Management, a certified operator license (CPO) in Lawn and Ornamental Applications (L&O), and certificates in Pest Control Management, Irrigation Technology, and Low-Voltage Lighting. He also holds the Green Industry Best Management Practices (GI-BMP) certificate for Fertilizer applications, and continues education annually through industry workshops.
Outside of work
In his free time he enjoys spending time with his family, bass fishing tournaments, and hunting in Illinois.
Contact