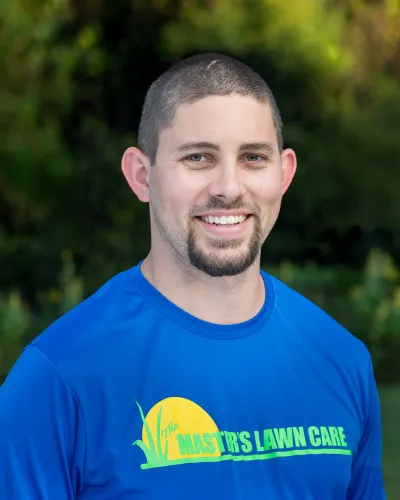 At work
Chase serves currently as the leader of the largest segment of our organization - Services. This role includes being responsible for Maintenance, Lawn Health, and Irrigation departments. After attending the University of Florida with a focus in Agriculture Operations Management (AgriBusiness), Chase joined The Master's team in 2013 as a lawn technician and has since moved up to become a department manager, and is now on the leadership team as well.. His primary responsibilities include ensuring our account managers and department managers are successful, with a focus on helping set our lawn fertilization and pest control technicians up for success. He takes pleasure in customer satisfaction and knowing his client's yards are appealing and healthy.
He is certified in Lawn and Ornamental Applications (L&O), Green Industry Best Management Practices (GI-BMP), & has passed both the Foundations and Masters of Lawn Pest Control through UF-IFAS, and continues education annually through industry workshops.
Outside of work
In his free time, he enjoys spending time with his family, Brooke and Hudson. He also enjoys time with friends, traveling, sports (Go Gators & Jags!), attending concerts, hunting and fishing. 
Contact