Earlier this week, the Alachua county commission passed a new fertilizer ordinance restricting the use of nitrogen and phosphorous to 4 months per year. We've gotten some questions on this change and I wanted to take a moment to address some of those concerns.
The first question we've been hearing is, "how will you be able to care for my lawn with these new restrictions?" The answer is that we have been preparing for these possibilities for quite some time and our clients will experience very little change. 
Our lawn health program was set up several years ago to take a holistic approach to turf care, and avoid the overuse of nitrogen and phosphorous that other companies and individuals use. The sign we've been placing in our client's lawns reads "Organic-Based Program," and has been for years prior to this political discussion.
One of the reasons I started this business in the green industry is my deep love of nature and the outdoors. My goal is to create and nurture outdoor spaces that our clients can enjoy with their families and pets. Being a scuba diver and a frequent visitor to our local springs and waterways, I want to do everything possible to protect those valuable resources.
Our program has always included appropriately-timed, slow-release fertilizer with phosphorus added only when soil samples through IFAS have shown it is needed. This is one reason we perform a soil analysis with every new lawn we start service on, so that we can make sure we are using the appropriate nutrients that your lawn needs - and not just blindly fertilizing. 
A cornerstone of our approach to lawn nutrition is that in order to deliver the healthy, resilient lawn that will naturally be more resistant to pest and weed issues, the first thing to focus on is what's going on beneath the surface. Our program consists of nutrients designed to nourish your lawn as well as feeding the soil below. Here are a couple of our supplements that set us apart from other Gainesville Lawn Pest Control services. 
Sea Kelp extract contains over 70 trace minerals. More importantly, it's an excellent source of cytokinins and auxins, two essential plant growth hormones. It also contains vitamins, natural chelating agents, and amino acids that are great for healthy turf and plants.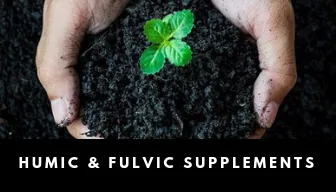 Humic and fulvic supplements are a group of molecules that bind to, and help plant roots receive, water and nutrients.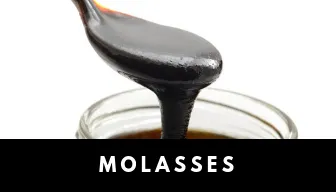 Blackstrap molasses is high in calcium, magnesium, iron and potassium - all fundamentals for a healthy lawn. It also contains sulfur and a host of micronutrients. Using molasses as fertilizer provides plants with a quick source of energy and encourages the growth of beneficial microorganisms.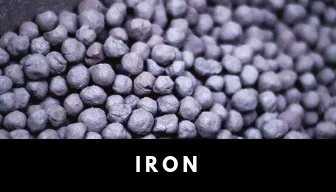 Iron in liquid form is an essential nutrient that also helps to deliver a rich green color without pushing excessive growth and causing unneeded mowing.
Just like our bodies, if we are healthy and have the right nutrient intake, this nourishment will give us more resilience and protection from disease. In the same way these nutrients help to develop a deep root system which helps your lawn to naturally fight off pests and disease, and minimize weeds. Of course, these soil amendments don't work overnight as some other applications do - so we balance our approach for green-up and long-term health. 
A second question that we've been asked is whether we will be treating the lawn during the 8 month restriction period. The answer is a resounding yes. While nutrients are an important part of our program, weed and insect management also continue to be year-round concerns in our area. This has always been a large focus in the summer season.
This change in ordinance is not unique to Gainesville. A similar restriction has been in place in Volusia county where one of our senior leadership team members worked for many years. We have been able to apply that learning to our program and I am extremely confident that our ability to care for your lawn will only continue to improve.
I truly want our clients to be able to come home to a lawn that they love and I know that we would be failing at that if we were negatively affecting the environment around it. Please rest assured knowing that your lawn is cared for using a safe, professional, and organic-based approach that is good for you, your soil, and the waters we drink and play in.