Often times, when folks find out what I do for a living, one of the first questions asked is "What is your favorite plant?" or "What plant would you use here?"  Of course, being somewhat of a plant nerd, that can be a tough question to answer! The answer may vary depending on what is currently blooming, what type of soil or sunlight your yard has, or even a new and exciting plant variety was recently released!
And to be completely honest, I'm not entirely sure that I could pick just one. They all have different strengths and weaknesses. What I have put together for you, instead, is a list of ten of my favorite Gainesville landscape plants. These are my favorites for a combination of factors including how well they do in our particular climate, lower maintenance, drought tolerance, overall beauty, colors in bloom, and general resistance to issues like pests and disease. If planted in the right spot in your yard, they are almost guaranteed to do well in any Gainesville, Florida landscape.
So here we have it, Rusty's list of Top 10 Gainesville Landscape plants!

Hydrangea 'Endless Summer'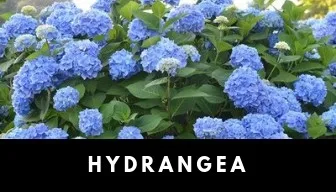 If I really had to pick one favorite, mophead hydrangea might just be the winner. It's a great looking shrub with beautiful masses of color. Few specimen give more floral firepower while asking so little in return! Hydrangeas need minimal care in well-drained, fertile soil, and are shade lovers. They'll grow to several feet in height and can be three to five feet wide. Many new varieties are coming out that bloom for longer periods of time and we're excited to try some of these newer types in Gainesville yards. Very important with this one is where you plant them. Attempting to grow hydrangea in full sun in Florida leads to less than spectacular results.  All species of hydrangeas are most happy when sited to receive at least some afternoon shade, if not filtered shade throughout the entire day.  Exposure to blistering afternoon sun is highly problematic!
Flax lily 'Dianella'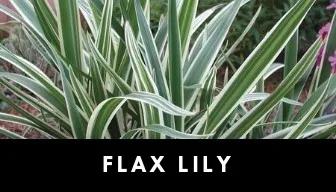 This plant is more of a workhorse than it is a showstopper, flax lily is a plant I include in many of my landscape designs. Evergreen, compact and strappy, flax lily is a proven performer in Gainesville yards. The green leaves with contrasting yellow stripes will brighten the garden year-round and it's tidy clumping habit is ideal for mass planting in borders, near pools, and in garden beds and in borders. It brings great contrast in texture and requires very minimal care. The flowers are not showy and the plant looks best when the thin stalks of flowers are trimmed off. (Bonus video on dividing flax lilies available here.)
Dwarf Variegated Shell Ginger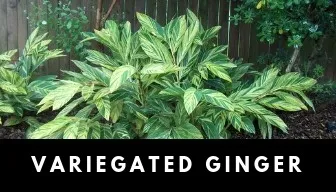 Variegated shell ginger brings a contrast in color and texture that compliments many landscapes in town. There are few yards where this plant won't work! Larger varieties can grow up to 10 feet tall , but in our climate the dwarf varieties generally only get  a few feet tall. They can get frost damage when we get very cold winters and may need heavy pruning but they will return with warm weather. The leaves vary considerably in the amount of variegation, with some mostly green streaked with creamy yellow or gold, whereas others are primarily yellow with some green stripes. This is a great choice for clients who enjoy a tropical landscape aesthetic in our cooler north Florida climate or want shade-tolerand landscaping.
Agapanthus 'Lily of the Nile'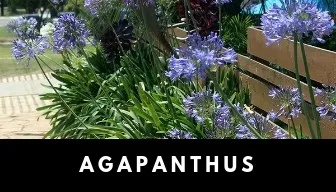 Agapanthus, also known as Lily of the Nile, has a beautiful texture and deep green foliage. We love the way they look year round and especially the delicate pop of color with blue, purple or white flowers in summer. Agapanthus looks wonderful when planted in large groups in landscape beds, but it works equally well in containers. Agapanthus can take full sun but in Florida prefers a bit of shade. Likewise, it's relatively drought tolerant but performs better with regular watering.
Azalea 'Formosa'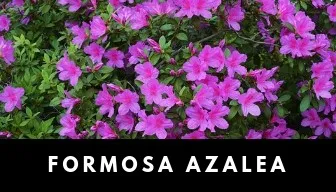 No list of Gainesville plants would ever be complete without this true Gainesville favorite. It's our sign that winter is ending and warm days are coming when we get that spectacular show of flowers each year. The Formosa azalea is very well adapted to our climate, shade tolerant with large and showy flowers. They will do best in dappled shade, making them a great option under oak trees. These plants are very hardy and quite vigorous, once they are established in your landscape they need very little maintenance. While the blooms are only once a year, the foliage is evergreen making them a great privacy screen or backdrop in a landscaping bed. If you are interested in blooms year round there are many other varieties of azalea that are options, but nothing packs quite the same color punch as the Formosa azalea each year!
Loropetalum 'Red Chocolate'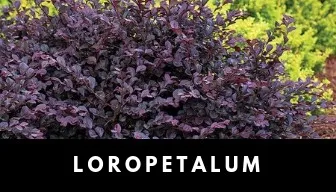 'Red Chocolate' Loropetalum is a very versatile plant that work well in almost all landscapes. Varieties range in size and color with my favorites being the richer colors such as red chocolate or purple plum. In the spring you'll see small, frilly flowers, but it's the year round color variety that makes this one of my favorites. We use this as shrub as a hedge, screen planting or shrub. Loropetalum is generally free of pests and diseases and will grow best in full sun, but can also be grown in partial shade. Make sure you choose a spot with well-drained soil, as sitting in moisture will cause problems for this plant.
Liriope 'Royal Purple'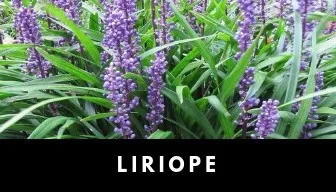 If you are looking for a plant that does well with very little care, liriope may be exactly what you've been searching for. This clumping, evergreen ground cover forms dense, grass-like clumps. The leaves are generally dark green and you'll sometimes see small purple flowers. Most liriopes grow to a height between 10 and 18 inches and can spread rapidly by underground stems (rhizomes) to cover a wide area. This plant is very easy to care for and is going to do well in most Gainesville yards.
Wax-Leaf Ligustrum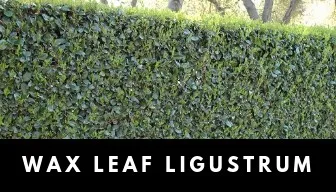 You will often see ligustrum used as a shrub or hedge, and it works great for that, but it can also grow into a lovely tree with multiple trunks and dark green canopy creating an interesting architectural focus. If used as a hedge it's going to provide great coverage with thick lush foliage with glossy evergreen leaves. Ligustrum will need to be kept trimmed as it can grow over 15 feet tall! As a tree it can be kept manicured for a more formal shape, or it can be left to grow naturally for a more casual look.
Viburnum 'Odoratissimum'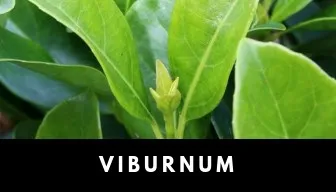 Another excellent hedge in our climate is Viburnum odoratissimum, commonly called "sweet viburnum." This is an evergreen shrub that grows to as much as 20' tall and can be grown in tree form as well. The small flowers that come in late spring to early summer aren't very showy but they are extremely fragrant. This is another favorite of mine for use as a hedge or privacy screen and performs very well in our climate. Low maintenance and usually pest free this is a top choice for Gainesville landscapes.
Crape myrtle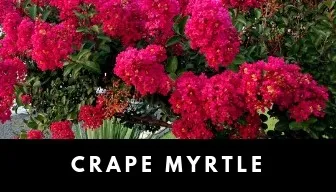 You will rarely go down a road in Gainesville without coming across a crape myrtle tree, and for very good reason! These beautiful trees flower for months, are highly heat and drought tolerant and there are varieties available as small trees, medium trees, large trees, and even shrubs and container plants! Choose with care, the right tree in the wrong location is one of the most common placement mistakes we see. They will want a location with lots of sunlight and need plenty of moisture when young but once the tree is established it will tolerate drought well. A final word of caution when it comes to crape myrtle trees, take care to use correct pruning procedures and at the right time of year. In our climate February to early March is the ideal time.