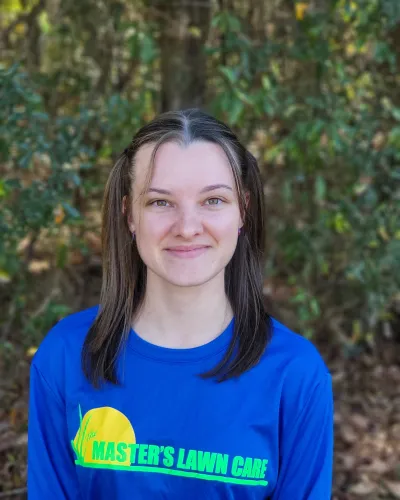 At work
Micaela started with TMLC in 2022 and has been in the green industry for a few years prior to joining The Master's. When asked what she loves about her job, she said she enjoys the unique interactions with our clients and being able to assist them in obtaining a yard that they love and create memories in!
Micaela has a Bachelors in Forest Resources and Conservation and Specialization in Watershed Science and Management from the University of Florida. She is also a trained wildland firefighter, a certified notary and has various certifications through FEMA for emergency management!
Outside of work
She enjoys spending time with her fiance and Lab/Pit mix named Laia. In her free time she enjoys backpacking, video games, music production and graphic design.
Contact