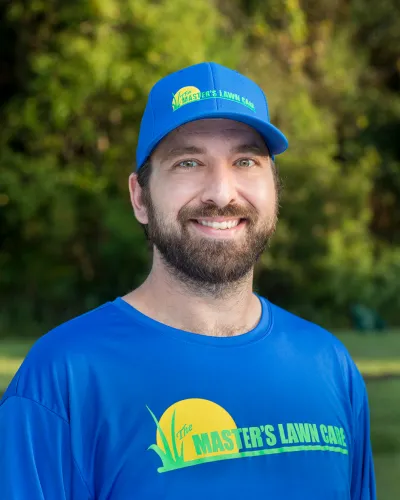 At work
James has been in the green industry for 10 years, and a valued member of The Master's Lawn Maintenance team since 2017 leading both commercial and residential  teams. In 2020, he was promoted to our Lawn Health Department, and in 2022 took over coordinating for the maintenance and lawn health departments. James uses his unique problem-solving and analytical abilities to help ensure our clients' expectations are exceeded with customer communication and routing. His maintenance and lawn pest control experience also sets him up for understanding the best way to set up our lawn fertilization program technicians for success.
James has a passion for the green industry because he loves working outdoors in the open air, helping people, and seeing his efforts improve the beauty of lawns under his care. He is a great asset to our company and the Lawn Health Department.
Outside of work
In his free time, James enjoys spending time with his girlfriend of 10 years, travelling, and fishing.