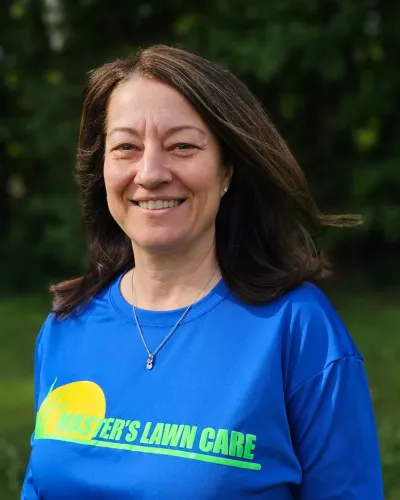 At work
Crystal brings over 20 years of administrative and customer service experience to The Master's team. Having started their career as an administrative assistant at a local mower shop, Crystal gained invaluable skills in customer service and office management during their 4+ years there. With a strong belief in treating others with respect and kindness, Crystal does a fantastic job coordinating our maintenance and lawn health/pest control technicians to ste them and our clients up for success.
One of Crystal's favorite aspects of their job is the positive work environment and the opportunity to exceed client expectations. She takes pride in building positive relationships with clients and strives to provide the best possible customer service in every interaction.
Outside of work
Crystal is married to Chad and they have an amazing son named Caiden. Her hobbies are reading, birdwatching, and cheering on their football teams (Gators, Cowboys, and Alabama, too.). As a family, they spend most of their time traveling and enjoying their hobbies together.
Some interesting facts about Crystal are that she lived in Texas for a time growing up and that she's also been a client of The Master's lawn health program for many years. 
Contact